MIStudio and MIStudio/Android App Builder
Easily build your own standalone Android and Web Apps
Modbus, AB, Omron, Siemens, Mitsubishi, SQL Databases and more...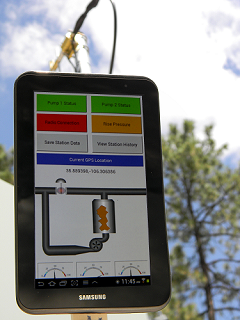 ErgoTech's MIStudio provides an intuitive drag-and-drop tool that lets you easily build secure Manufacturing Intelligence, Factory Automation and SCADA System. Design with one tool, deploy to Linux or Windows including headless embedded systems, Android and all Mobile Devices. View on your phone, tablet or in a web browser.
10 year proven track record in a range of industries.
HMI, SCADA, Manufacturing Intelligence, Enterprise Integration
Full SQL Database Support for Historical, Alarming. Supports Oracle, MySQL, SQLServer, DB2, SQLite, etc. etc.
Customized Report generation, on screen database table views (eg for WIP) and much more.
Mobile Camera, Location (GPS), Accelerometer and SMS Send/Receive supported.
HTML5 Graphical Displays on all devices.
IOT Solutions for All Automation and specializing in Semiconductor .